"Love is a ghost haunting your head. Love is the killer you thought was your friend."-From the Beast, Concrete Blonde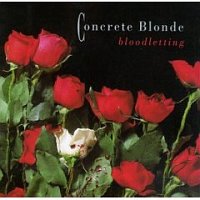 Back in 1989, there was an undercurrent of restlessness and impatience for change. The President seemed distant and out of touch. The same old polices created the predictable failures. Nationally, AIDS was the second leading cause of death for men between the ages of 25 and 44. The Exxon Valdez spilled 11 million gallons of oil into Prince William Sound. In the prequel to the first Gulf War, the United States tested its imperialistic muscle and invaded Panama.
Pop culture had stagnated. Bobby McFerrin won two Grammys with the moronic "Don't Worry Be Happy." Lucile Ball and Salvador Dali died. Thirty-something was the adult drama everyone was supposed to be talking about and Phil Collins desperately needed to pass the mic to Chuck D or Posdnuos. Generation X was caught in a Baby Boomer back draft.
Francesca Lia Block captures this desire for change in her Weetzie Bat Book series. Part urban fairy-tale mixed with a dash of the gritty punk bohemia of the L.A. underground music scene, the books document the coming of age story of Weetzie and her best friend Dirk– two people who have always felt different. The books chronicle their quest to create a place where they feel accepted and belong.

Concrete Blonde was part of the late 80's and early 90's L.A. underground. Their album Bloodletting is a snapshot of the feeling of loneliness and loss both Weetzie and Dirk and battling. It is an accomplished goth record and Concrete Blonde's masterwork. Singer and songwriter Johnette Napolitano's smokey voice conveys the world weary understanding that loneliness and loss are part of the human experience. No one is immune to pain.
If I close my eyes and imagine it is not hard to see Weetzie Bat, Duck and Dirk cruising down Hollywood Boulevard in Jerry listening to Concrete Blonde's Bloodletting.
Here is track eleven for the playlist: Bohemian Like You by the Dandy Warhols