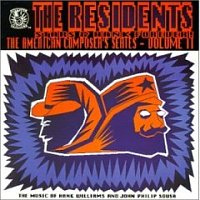 In the mid-1980's The Residents began their American Composer Series with the ambitious goal of paying homage to twenty American artists. Conceived as a mash-up project in the days of the LP record, each side was dedicate to a different artist. For instance, in 1984 The Residents released the first album titled George and James which paired George Gershwin and James Brown. In 1986, The Residents honored Hank Williams and John Philip Sousa with Stars and Hank.
These records were a bold attempt to reinterpret and freshen up artists which had become stale. The work of these American composers was a revolutionary statement when first shared with the public but viewed as passe with the following generations. This phenomenon also occurs with history. When remarkable events happen people are stunned. History making shifts are seldom linear much less anticipated as a forgone conclusion. As time goes by and these same extraordinary events are commemorated in history books, the events are portrayed as inevitable and forced to fit a sequential model of history. This is a shame. Stripped away are the high risk behavior and the unanticipated actions of others which have a powerful role in shaping history.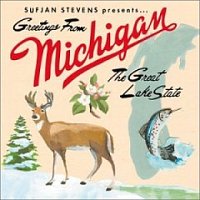 Unfortunately, The Residents only completed two of the ten albums in the American Composer Series. Hopefully, Sufjan Stevens will have more success with his lofty goal to write one CD about each state in the Union. State history deserves a fresh look. So far, Sufjan has completed two albums. The first is Greetings From Michigan: The Great Lake State. The second release is the critically acclaimed Illinois. I got my copy of Illinois about a week ago and can't stop listening to it. Sufjan writes haunting melodies and sweet, thoughtful lyrics which remind me of Elliot Smith. I hope Sufjan visits the Pacific Northwest soon. I'm anxious to hear his tender odes to Washington and Oregon, two states close to my heart.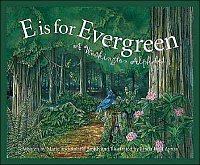 If you prefer something more concrete check out the Discover America State By State Alphabet Series. Each of the 26 letters is used to illustrate an important plant, animal, person, geographic feature or event which makes a state unique. In E is for Evergreen the book about Washington State, H is for the Appaloosa horse, a breed established by the Nez Perce living on the grassy Palouse hills. H is also for Hanford, site of the Hanford Nuclear Reservation where plutonium was produced for America's race to build an atomic bomb.
Not only does history tend to repeat in its endless iterative ebb and flow, but it has become fashionable and politically expedient to some to twist historical facts to suite their lust for power. History is a gift from the past to all members of civilization, not the chosen few. Learn about your legacy or someone will decide to do it for you.
Here is track nine for the playlist: History Repeating by Propellerheads