"I may already be dead, just not typed." -Harold Crick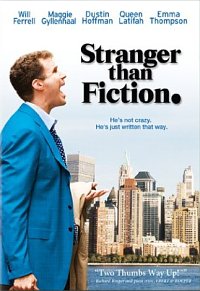 There is an old saying that the book is always better than the movie. But what happens when a movie becomes a really great book?
This is the question Stranger than Fiction brilliantly explores.
Will Ferrell is the wonderfully ordinary Harold Crick, a man who wakes one morning to hear a running commentary by a narrator, who has hijacked his life.
To make matters worst, through a little detective work, Harold discovers the narrator is actually an author bent on bringing about his untimely death–but in the most ingenious of circumstances.
The movie deals with issues of death–symbolic and otherwise–and what it takes to make a hero's journey.
In an age of one-dimensional heroes, it is refreshing to see a movie which cleverly celebrates both the ordinary and the extraordinary–all of the characteristics which live inside of each and every one of us.