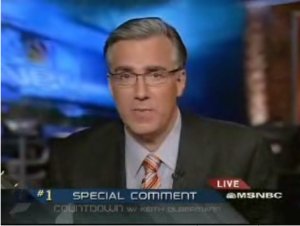 Keith Olbermann delivered an extraordinarily honest and brutal assessment of the state of our union. Click here to watch history being made. If you hunger for more, read Richard Greene's comments in his blog on The Huffington Post.
UPDATE: Here is the mission statement for The Patriot Project..
Freedom of speech and the right to dissent are cornerstones of our democracy. The Patriot Project will defend any man or woman, regardless of party or affiliation, who is attacked or defamed and whose patriotism is questioned simply because they exercise their rights as Americans. This is our mission.
To get involved click here.